News from MyVet in Dublin
Details
When we think about weight management in pets it can be easy to focus on their exercise routine and how active they might, or might not, be. However, getting them out for their daily walk is only part of it, and in fact, what they eat from one day to the next plays an equally important role.
Details
Brushing is by far the best method of keeping your pet's teeth clean in Dublin and is more successful if taken in stages. Ideally, it would help if you brushed your dog's teeth at least once daily or three times at a minimum to help remove plaque and prevent tartar build-up.
Details
Keeping our pets safe is important to all of us as pet owners. They trust us with their care and protection and microchipping can help with keeping them safe. A microchip identifies your pet as belonging to you. It contains a unique reference number which links to your details as an owner, stored on a central database. By scanning this microchip, this data is then accessible for the person scanning your pet.
Details
A tiger with toothache is tucking in at mealtimes again thanks to MyVet.
Details
As we head into the festive season, we want to reassure you that we will still be here for you and your pet, however, with some slightly different opening hours than normal.
Details
Just like us, our pets feel the cold; whilst we can indulge in hot drinks and wrap up in layers and warm up by the fire, you should also consider how to keep your pets happy and warm as the temperatures start to fall.
Details
Over the last year, we have seen our costs increase significantly and we have absorbed the majority of these additional costs to try and support our customers during difficult times.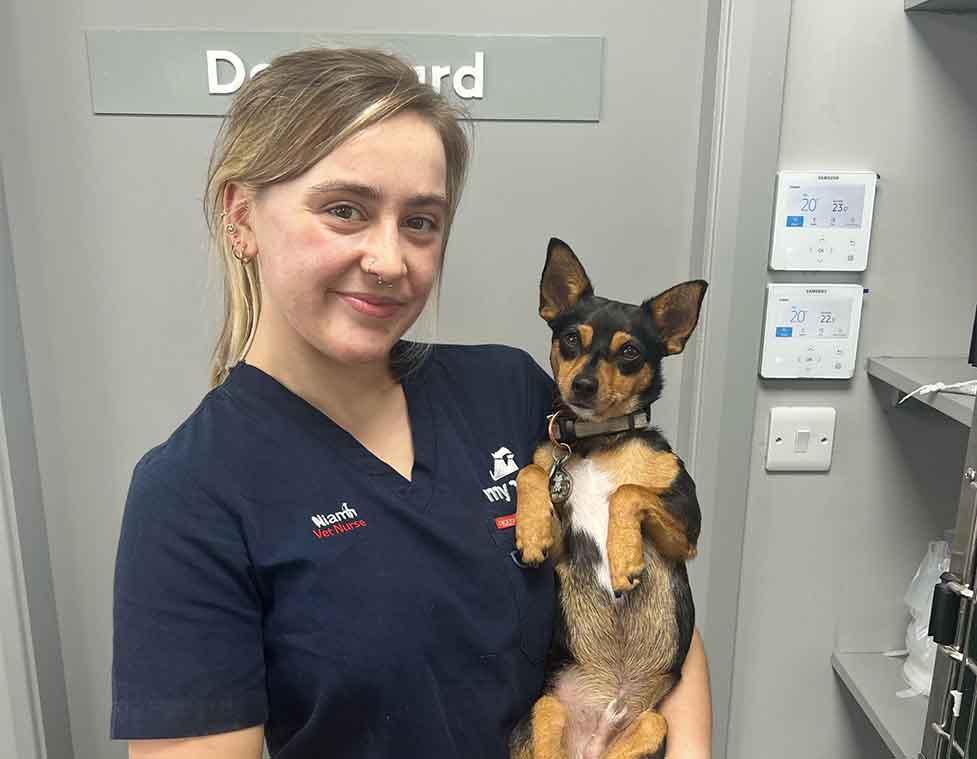 Details
MyVet RVN walks over 100km to raise money for Dogs Trust Ireland!
Niamh Flattery, who is a registered veterinary nurse at MyVet in Maynooth, laced up her walking boots at the start of October as part of the 99k for canines walking challenge organised by Dogs Trust Ireland.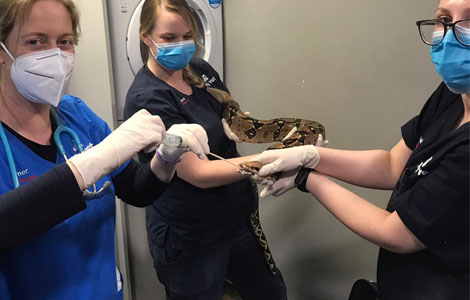 Details
MyVet has helped save a 15ft-long boa constrictor that was slithering into the danger zone after two months without food.